Your 2019 tax receipt is ready! Pick it up at the main doors of the church this weekend and save us the stamp.
---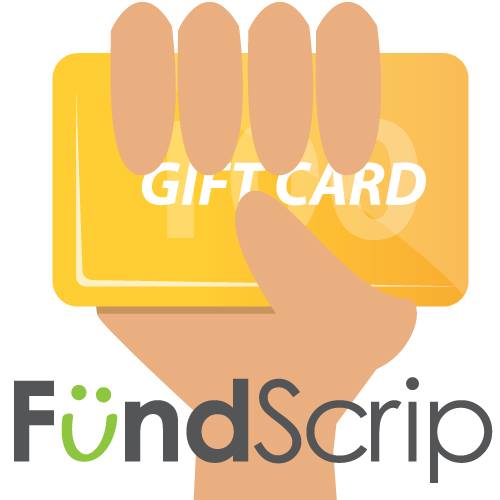 FFundscrip form are due this weekend.  Please give your completed form to Father Robert along with payment.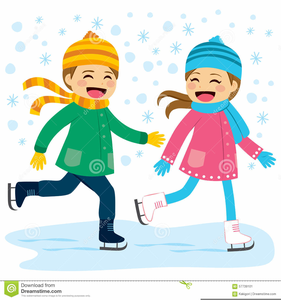 SKATING PARTY  Join us next Sunday February 23rd in the parish hall after Mass.  We will make our way together to the Rec Centre.  Don't care to skate? Help prepare hot chocolate and cookies for everyone!  Please contact the office if you can help.  CFE PARENTS: This activity counts! If we cannot skate, we will watch our post-Christmas Christmas movie together, with popcorn!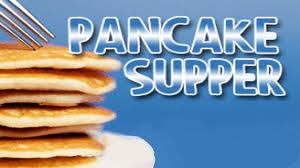 PANCAKE SUPPER: Lent is around the corner and we will end Ordinary Time with our traditional Pancake Supper, on Tuesday February 25th, from 5:30 to 7:30 pm.  Drop in to feast on pancakes and sausages before beginning our Lenten fast.  Admission: non-perishable food items for our Multicaf boxes.  Donations of maple syrup and dessert are much appreciated.  Please let us know if you have time earlier in the afternoon to flip pancakes.  CFE families, class is cancelled.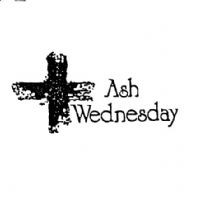 ASH WEDNESDAY: Please join us the next day as Lent begins with the distribution of ashes on Wednesday February 26 at 8:30 am or 7 pm.  The Mass is only 30 minute long so please make attendance a priority. CFE families: Attendance required
PREPARING FOR EASTER:

Like John the Baptist, we are each meant to prepare the way for the Lord, each in our own way and together as a community.  Our three traditional Lenten practices – fasting, praying and almsgiving – help purify our souls, making a welcome home for the Holy Spirit.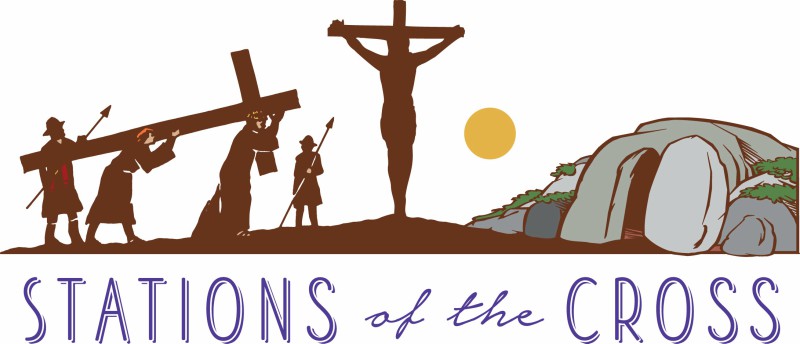 Way of the Cross Please join us on Fridays during Lent at 8 am as we pray the Stations of the Cross together. Please enter by 71 Roosevelt.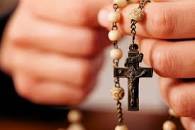 CELEBRATING MARY OUR MOTHER: Please join our very own Greg Doyle as he leads a rosary before Sunday Mass during the season of Lent. We will meet in front of the icon of Mary at 9:30 am.  Bring your favorite rosary or use one of ours! A signup sheet is available if you would like to lead us in this prayer.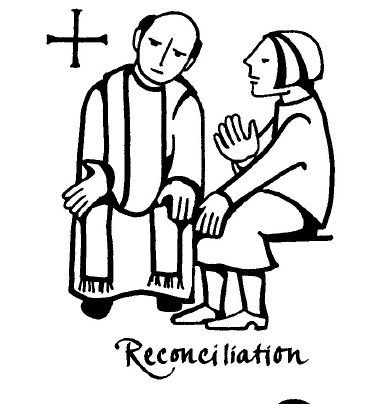 Reconciliation service: Wednesday March 18th at 7:15 pm Open to all. Come support the children who will be making their first confession! After a short Liturgy of the Word, several priests will be available to hear your confession. Been a while since your last confession?  A little nervous?  Don't let that stop you from receiving God's love through this sacrament! A step by step guide through confession is available on the communion rail.
GET YOUR BUCKET Lenten buckets are available again this year.  If you are fasting (ex. not eating sweets) or making some other sacrifice during Lent (ex. skipping your favorite television program), take a bucket from the communion rail home with you this Lent (one bucket per household please).We invite you to put the money you save because of your sacrifice into the bucket.  Return your bucket to the parish office at Easter.  In previous years, the money has gone to local families in need.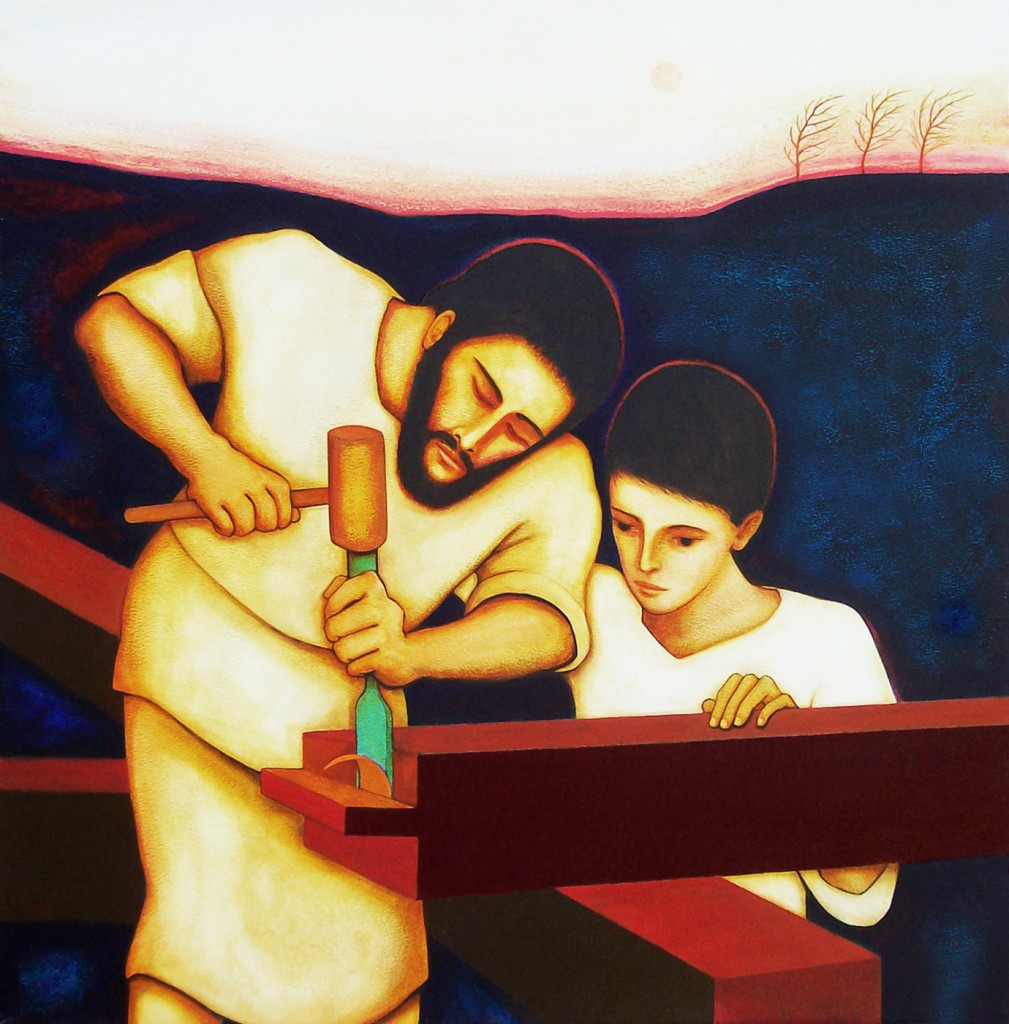 Take st Joseph home! As part of this year's vocation theme, we invite parishioners to pray for vocations in their home with a small statue of St. Joseph, provided by the parish.  Sign-up sheets are available at the back of the church.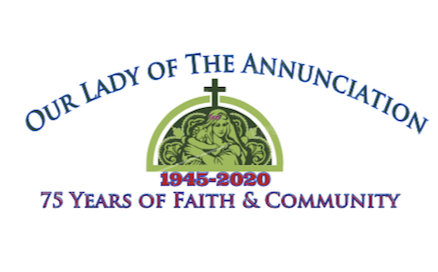 This coming April 19th will be our commemorative Anniversary Mass followed by a celebration reception in the Parish Hall. All our parishioners, Mount Royal community, political dignitaries, outreach mission partners, an array of present and past clergy and our Archbishop Lépine will be present and Annunciation Parish is welcoming all and inviting everyone to the reception following the Mass in the Parish Hall. As no tickets are being sold and only voluntary offerings are anticipated from that day's Mass collection, we could use some help gathering some supplies for the event. If you can help us accumulate some Prosecco, bubbly or sparkling white wine by dropping off a bottle from now till April, that would be greatly appreciated. The catered meal is being fully paid by the Parish but we need to raise some funds to supplement the costs of the celebration so if you want to donate some funds, please don't forget the 75TH Anniversary donation envelopes which are always in the pews and can be used anytime.