OUR CHILDREN"S FAITH EDUCATION PROGRAM begins Tuesday September 27 from 4:15 to 5:30 pm – doors open at 3:45 pm.  Please enter the Parish Hall through 71 Roosevelt.  Parish children entering Grade 1 this year through Grade 6 should be enrolled in our weekly classes.
---
ADULT FAITH EDUCATION resumes with Father Robert, in the Boardroom via 71 Roosevelt.  We will look at Scott Hahn's book entitled Hail Holy Queen!    Beginning this week, Father Robert will lead the bi-weekly discussion group on two occasions: Tuesdays at 9:30 am and Wednesdays at 7 pm.  All are welcome to attend.
---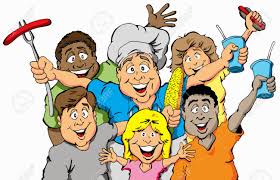 LAUNCH OF CATECHETICAL YEAR: Our pastoral year begins this Sunday September 25 with Mass at 10 am during which Father Robert will bless all students, teachers and catechists.  Mass will be followed by our traditional BBQ.  Hot dogs, chips and drinks will be provided.  Donations of salads and desserts are welcome.We hope to see you there.
---
Annunciation Parish Family Fair: Saturday, October 8th from 10am to 3 pm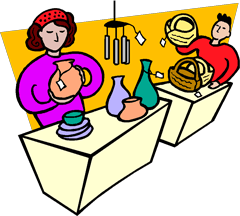 (rain or shine). 
We're all part of the Parish Family and we can't do this without you. How can you help?
1) Until Oct. 7: Please start baking and freezing items for the Bake Sale.  
2) Now until Sunday Oct. 2  Bring any items you wish to donate to the Bazaar "from trinkets to treasures": china, toys, jewelry, new clothes, etc. to the stage in the Parish Hall before Mass. Otherwise if coming during the week, please check the office hours in the bulletin and call ahead to make sure someone is there to answer the door.
3) This week: Help with sorting items for the Bazaar: see schedules for this week at the main door of the church.
4) Next week: Help with pricing of items for the Bazaar: schedule will be posted next week. Prizes for the fair and items for the Silent Auction may even be brought during this last week before the fair.
We're still hoping to locate some hockey tickets!
5) Oct. 8:  Most important! Work on the Day of the Fair:
a) Morning: 9:30 am to 12:30 pm
b) Afternoon: Noon till 3 pm
c) Clean Up: 3 pm till 4:45 pm
Sign up sheets are available at each door of the church.
Please take the coloured bookmark home and put it on your fridge as a reminder about how you can help in your own way to make our parish fair a great success.                                                                             Thank you!