Jesus is truly a king because he has a kingdom, but his kingdom is not of this world. Some people like to dominate others, abuse their power, and manipulate others. However, this way of being has no place in Jesus' kingdom. Those with power can unfortunately abuse their power in so many ways, but Jesus is totally powerless on the cross; he cannot even save himself, "He saved others, let him save himself if he is the Christ of God." (Luke 23:35) The values in Jesus' kingdom are service and humility. If we want to be great we must be like children (Luke 18:17). We are to carry our cross after Jesus every day (Luke 14:27).
Father Robert
An Act of Spiritual Communion
My Jesus,
I believe that You are present in the Most Holy Sacrament.
I love You above all things,
and I desire to receive You into my soul.
Since I cannot at this moment receive You sacramentally,
come at least spiritually into my heart.
I embrace You as if You were already there
and unite myself wholly to You.
Never permit me to be separated from You.
Amen.
OFFICE HOURS NEXT WEEK: FRIDAY 9 am to 3 pm.
Masses this weekend
Masses have filled again this weekend! Thank you for your trust and for ensuring that we continue to witness to our faith. If you are not comfortable coming to Mass in person because of Covid, please continue to stream online or watch on television, and pray the Act of Spiritual Communion.
You may have noticed that our weekly contributions have dropped over the last few months.  We are very grateful for your contributions that we have received so far, either in person, through the mail or our PayPal account. All donations are tax deductible.  Remember: individual donations are our main source of income.  The Diocese does not subsidize the parish, nor does the government or any other organization.  Our doors stay open for worship because of your donations.
If you know of someone who would like to receive our weekly emails, please have them call or email the office to be added to our email list.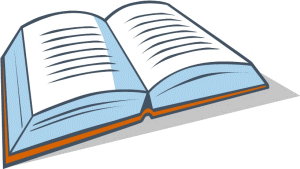 During the month of November, the Book of Life will be displayed near the icon of Mary. LAST WEEK TO ADD NAMES. Unfortunately, because of Covid restrictions, we ask you not to add the names of your beloved dead directly into the book but to call or email the parish with additions you would like made.  Thank you for your understanding and cooperation.
CHILDREN'S FAITH EDUCATION (CFE) UPDATE:
CONGRATULATIONS!  Alex, Marcus, Kaitlyn, Jazmin, Adamo, Kayla and Angelo are ready to receive their First Communion! A great big thank you to Mr. Marco and all the parents and children who made the Zoom catechism classes a priority.
If you have a child in grade one to six, they should be enrolled in our Faith Education program.  If you are new to the program, please visit our website or call/email the parish for more details.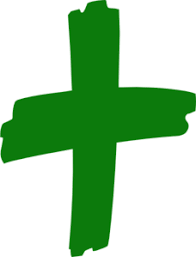 CHECK OUT THE MENU BAR THE CFE BLOG…
Keep checking the  CFE BLOG weekly for prayer, music, and activity suggestions to bring Jesus into our daily routine in concrete ways. Linda would love some feedback so that she can tailor her blog to suit our parish family needs.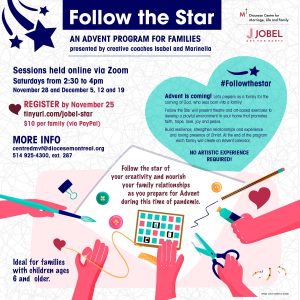 #FOLLOW THE STAR ; A CREATIVE PROGRAM FOR FAMILIES DURING ADVENT  Building Hope, Love, Joy, and Peace in your Home!  Follow the star of your creativity and nourish your family relationships in this time of pandemic. Ideal for families with children ages 6 and up. Advent is coming and we prepare ourselves for the coming of God who was born into a family: let's prepare as a family!. Through theatre and art-based exercises, we will accompany you in developing a playful environment in your homes that promotes faith, hope, love, joy and peace. Family members will build resilience in these challenging times, strengthen their relationships, and experience the loving presence of Christ. Don't hesitate and register now! At the end of the program each family will create an advent calendar. No artistic experience is required.  For more information, please contact the Centre at centredmvf@diocesemontreal.org or 514 925-4300, ext. 287 or register here by November 25th.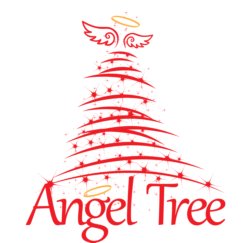 Revamped Angel tree:  Because of the pandemic, the Father Dowd home cannot accept individuals gifts as they usually do.  Their residents, however, have a great need of socks, either non-skid or warm pairs.  If you can afford more than one pair, they need warm pairs 2 to 1 over non-skid.  Starting next weekend, and continuing throughout Advent, please drop your new pairs of socks in the boxes in front of the Angel tree, near the icon of Mary.  Thank you for your generosity.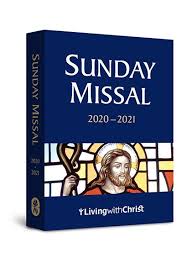 Sunday Missal 2021: The new liturgical year begins November 29th.  We are selling copies of the Sunday Missal for $5 for you to take home, as covid restrictions prevent us from leaving the missals in the pews, as we are accustomed to.  You can purchase a copy from Wayne as you enter the church for Mass or call the office to make arrangements.
Please write your name on your copy so that we can return it to you if you leave it behind.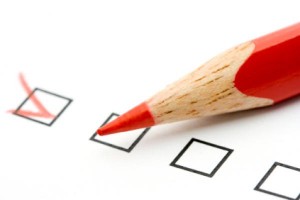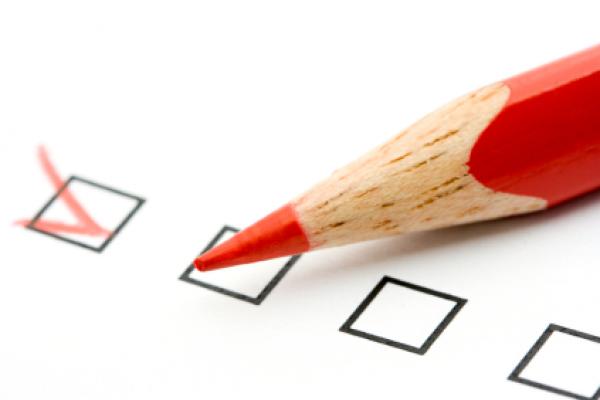 ELECTION OF WARDENS On Sunday, December 13th at 12:15 PM in the church proper, a meeting of parishioners will be held for the purpose of electing two Church Wardens.  To be eligible to be nominated as a Church Warden, the person must be 18 years or older, a Roman Catholic and living in boundaries of the parish. Fiore Egiziano is up for re-election; John Sullivan's second term is expiring. We thank him for his six years of service to the community.  Nominations, duly proposed and seconded, will be accepted at the meeting.  Please note: due to covid-19 governmental restrictions, we are limited to 25 participants including candidates and Father Robert. To reserve your spot or propose a nominee, please contact the office.  Spaces are granted on a first come, first served basis.  Thank you for your understanding.
C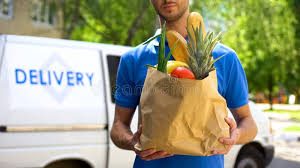 ovid-Care Grocery Shop Program: The pandemic has unfortunately limited our gathering opportunities to come together as a Parish family but has also caused most of our elderly parishioners to be isolated and confined to home. As the winter approaches, our elderly and those with disabilities and predisposing conditions prohibiting public mobility , will find themselves even more isolated and in need of support. We have gathered a small team of Annunciation Parish volunteers to help those in need and take care of their grocery shopping needs.  All you need to do is email your grocery list and one of our volunteers will be dispatched to the task! If you are in need of this service or wish to be a volunteer, please contact Lori-Ann at loriannzemanovich@hotmail.com .
---
A few reminders when attending Mass:
Stay home if you are feeling ill. Quebec recommends you stay home for 14 days from signs of first symptoms unless Covid test is negative,
If parking on Roosevelt, do not park on the construction side of the street, where the blue fences are. People have gotten ticketed.
Cantors have returned to their singing duties, however please do not sing along so as to continue respecting COVID protocols.
Please leave the church by 71 Roosevelt or the parking lot doors. DO NOT leave from the main doors.
---
GUIDELINES for WEEKEND CELEBRATIONS at Annunciation Parish
during gradual deconfinement
(see below for weekday celebrations)
We have therefore decided to use Eventbrite in order for you to reserve your place for Mass.  Reservations must be made by noon on Friday.  See links at the top of the page on Tuesdays.
Come to the main doors of the church, using the main pathway, unless you need to use the elevator.  Please maintain social distancing norms while waiting to enter.
While you wait, a volunteer will ask if you have you have a reservation, if you have a mask (MANDATORY), and a few health questions.
As you enter the church, another volunteer will check your tickets then assign you a pew number, and make sure you are wearing your mask.
If you would like to make a donation, the collection basket will be placed at the inner doors of the church. There will be no collection during Mass.
You will then be asked to wash your hands before taking your seat, following the arrows down the main aisle.  Please use your assigned pew ONLY.
PLEASE NOTE: the doors of the church will open 30 minutes prior to Mass time will be locked once Mass begins.
ONCE IN YOUR PEW, please remain in your pew for the duration of Mass which should not last more than 40 minutes.  There is no access to bathrooms, the hall downstairs or the children's playroom so plan ahead!  Bring toys, crayons, etc… for little ones and make sure everyone goes to the bathroom before coming to church.  Unfortunately children must remain in their pews.
DURING MASS:
The hymnals, missals, etc… have been removed from the pews.You can access daily readings online at Living with Christ.
Father Robert will not be processing in or recessing out.  Mass will begin when he rings the bell as he does for weekday Mass.
There will be no singing.  Lavrenti may regale us with some classical interludes but singing is prohibited at all celebrations.
The psalm therefore will be read and not sung.
As previously mentioned, there will be no collection during Mass.
At COMMUNION, Father Robert will be guiding parishioners to come down the main aisle, one side at a time, while respecting social distancing norms.  You will go back to your seat using the side aisle.
To avoid speaking in close proximity, Father Robert will not say "the Body of Christ".  Please do not say 'AMEN', out loud when he places the host in your hand. Once you have the host in hand, you can remove your mask and consume.  Replace your mask before returning to your place using the side aisle.
When Mass is over, use the main aisle and please exit using either the parking lot entrance or 71 Roosevelt.  DO NOT EXIT THROUGH THE MAIN ENTRANCE (unless you need to use the elevator).  Please do not socialize in the church.
STAY HOME IF:
You or someone you live with is feeling sick;
You or someone you live with is self-isolating;
You or some you live with has traveled outside of the country in the last 14 days.
A volunteer will be asking you these questions as you wait to enter the premises.
---
GUIDELINES for WEEKDAY CELEBRATIONS at Annunciation Parish
during gradual deconfinement
Wednesdays to Fridays at 8:30 am.
All of the directives for weekend Mass apply to weekday Mass except for the following:
No reservations are required.
Please use the parking lot door to enter. All other doors will be locked.
Doors open at 8:15 am and close at 8:30 am when Mass begins.
---
How will I offer my donation?
Due to the cancellation of Masses especially on the weakened we face a serious shortfall in revenue without our regular collections.  The next few weeks will be tough for our parishioners but you can be assured of the support of your parish through our prayers and commitment to serving the community.  We ask that you consider continuing your financial support as our fixed expenses continue at the same level (approximately $15,000/mth).
We invite you to send your contribution in the following ways:
Mail your contribution to the parish office at the address below or drop off in our mailbox at 75 Roosevelt.
Send in a one-time extraordinary donation.
Visit our PayPal page to make a donation through your PayPal account or with a credit card.
Mailing/drop off address: Annunciation Parish, 75 Roosevelt, TMR, QC, H3R 2G9
Thank you for your support.