The press release issued by the Diocese concerning the allegations against Father Brian Boucher is available here.
---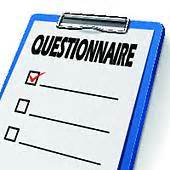 PARISH QUESTIONNAIRE:  We are hoping to get a snapshot of our parishioners, what programs you like and what programs you would like to see at the parish.  Please fill out and return the Questionnaire  to the parish  to help us determine our programming come September.
---
Registration for our Children's Faith Education program will begin next week.
All children starting Grade 1 to those entering Grade 6 in September should be registered.  If you have teenage children who have not yet received all the sacraments of initiation, please contact the office.  We have programs available for adolescents and adults.
---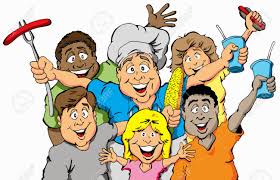 Thank you!!!  For all your help in setting up, serving, and cleaning up, and for your donations of desserts and salads at our parish BBQ last Sunday! La Maison Bleue called to thank us for the items you contributed to our May Baby Shower Collection.
---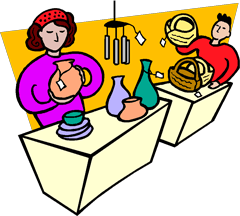 Save the Date:FALL FAMILY FAIR: Saturday September 30 from 9 am to 3 pm
Please encourage your friends, family, and neighbours to attend! We are looking for items, "from trinkets to treasures:"  knitted items, china, toys, goods you received but did not use, gift certificates of all kinds, videos, CDs, video game cartridges, children's books, new clothes, etc.  We regret that we cannot accept used clothing, large or small appliances, or books of any kind other than those for children.  Items may be left on the stage in the parish hall before and after weekend or daily Masses or during office hours.
---
NOT RECEIVING OUR WEEKLY EMAILS?  Then you are not on our parish email list!  Please send an email to info@annunciationparish.ca with the subject:"Add me to your email list." You will receive weekly updates on parish activities and events, as well as changes to Mass and office schedules.
---
Something new in your pew: Mass can seem long for the youngest members of our parish so we made up these slips for them to color during Mass.  On the other side, there are some tips for parents and all members of the parish to ensure a welcoming environment for everyone.
---