Dear parishioner,
In today's gospel, the "early" labourers in the field have an attitude problem. They are comparing themselves with their neighbours and dare I say it they find themselves superior.  They compare themselves to the others and they find them lacking in merit.
The Lord wishes us all to come into a meaningful relationship with him.  If we have always been in such a relationship, we should rejoice. If someone encounters the risen Lord later in life and has the same type relationship, we should also rejoice. The reward for working in the Lord's vineyard is a place in his kingdom for all eternity.  This is what we should wish for all who labour in the Lord's vineyard.  The Lord asks us to show him our heart not our timesheet.
A few reminders when attending Mass:
Stay home if you are feeling ill. Quebec recommends you stay home for 14 days from signs of first symptoms unless Covid test is negative,
Please leave the church by 71 Roosevelt or the parking lot doors. DO NOT leave from the main doors.
Please see below concerning singing at Mass.
Thank you for your cooperation.
God bless,
Father Robert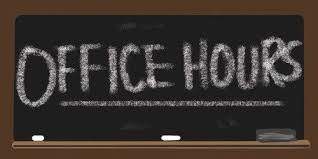 OFFICE HOURS NEXT WEEK: Friday, 10 am to 3 pm.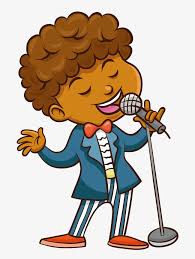 Although the choir will not be returning yet, Alisha, Ed and Jo will be singing the processional, communion and recessional hymns at Mass. Please do not sing along so as to continue respecting COVID guidelines. The act of contrition, psalm, and Gloria will continue to be read. THANK YOU for your response to our call for help which has allowed for singing to resume at the parish.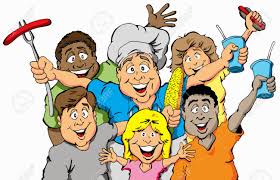 PARISH BBQ/PICNIC: CANCELLED:  We hoped to open this pastoral season with our traditional Parish BBQ.  Because of the recent rise in Covid cases, we have decided to cancel the event.  We had very few responses which leads us to believe that although we want to return to a normal parish life, most of us are just not comfortable yet.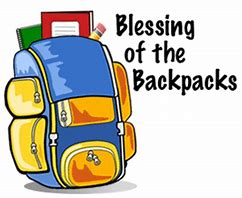 Blessing of school bags, Students, teachers and catechists: On Sunday September 27, bring your schoolbag to Mass.  Please keep the bag in your pew and Father Robert will prompt you to raise it for the blessing.  Do not bring the bag up to the altar, as is our normal tradition, in order to respect social distancing.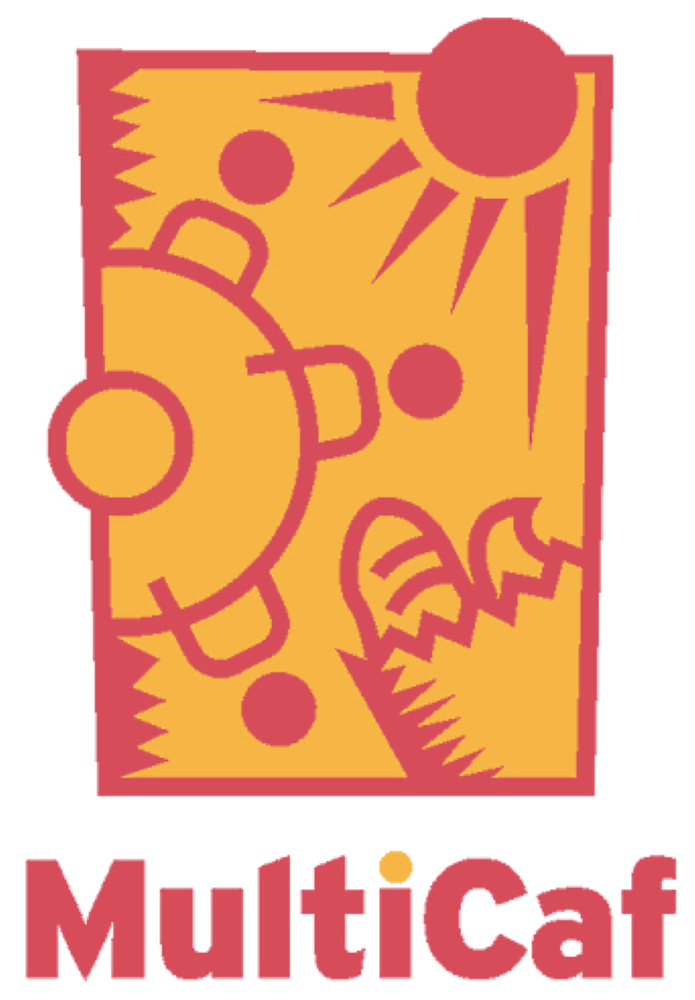 MULTICAF is ready for our donations!  After spending the lockdown period delivering groceries to thousands of homes each week (thanks to an army of volunteers), MultiCaf is gradually resuming its regular services and is ready to collect our donations.  The usual wooden box can be found at the main and parking lot doors for your non-perishable food items.  Thank you for your generosity.
---
GUIDELINES for WEEKEND CELEBRATIONS at Annunciation Parish
during gradual deconfinement
(see below for weekday celebrations)
We have therefore decided to use Eventbrite in order for you to reserve your place for Mass.  Reservations must be made by noon on Friday.  You can always come to the door the day of the Mass to try your luck.
To reserve your place:
Click on the link https://www.eventbrite.ca/e/mass-at-our-lady-of-the-annunciation-parish-tickets-121223301157 –  closes at noon on Fridays
Choose your preferred date.
Choose the number of tickets you need for your family using the drop down tab.
Then hit register and fill in the Contact information.  This information comes to the office so that we know who has reserved a place and for how many.
Then hit register again and you are done!  There is a VIEW TICKETS button which you need not use– this requires creating an eventbrite account for yourself which you do not need to do.
You will have receive an email from Eventbrite.  Your tickets are attached to the email.  This is confirmation of your reservation. NO NEED TO PRINT THE TICKETS: we will have your name at the door.
If you are not able to reserve a place this weekend, and you did not get a spot last weekend, please call or email the parish  If you know someone who does not have internet access but would like to attend Mass, please have them call the parish office.  You can also try your luck at the door.
SO YOU HAVE RESERVED YOUR SPOT and printed your tickets.  What happens next?
Come to the main doors of the church, using the main pathway, unless you need to use the elevator.  Please maintain social distancing norms while waiting to enter.
While you wait, a volunteer will ask if you have your tickets, if you have a mask (MANDATORY), and a few health questions.
As you enter the church, another volunteer will check your tickets then assign you a pew number, and make sure you are wearing your mask.
If you would like to make a donation, the collection basket will be placed at the inner doors of the church. There will be no collection during Mass.
You will then be asked to wash your hands before taking your seat, following the arrows down the main aisle.  Please use your assigned pew ONLY.
PLEASE NOTE: the doors of the church will open 30 minutes prior to Mass time will be locked once Mass begins.
ONCE IN YOUR PEW, please remain in your pew for the duration of Mass which should not last more than 40 minutes.  There is no access to bathrooms, the hall downstairs or the children's playroom so plan ahead!  Bring toys, crayons, etc… for little ones and make sure everyone goes to the bathroom before coming to church.  Unfortunately children must remain in their pews.
DURING MASS:
The hymnals, missals, etc… have been removed from the pews.You can access daily readings online at Living with Christ.
Father Robert will not be processing in or recessing out.  Mass will begin when he rings the bell as he does for weekday Mass.
There will be no singing.  Lavrenti may regale us with some classical interludes but singing is prohibited at all celebrations.
The psalm therefore will be read and not sung.
As previously mentioned, there will be no collection during Mass.
At COMMUNION, Father Robert will be guiding parishioners to come down the main aisle, one side at a time, while respecting social distancing norms.  You will go back to your seat using the side aisle.
To avoid speaking in close proximity, Father Robert will not say "the Body of Christ".  Please do not say 'AMEN', out loud when he places the host in your hand. Once you have the host in hand, you can remove your mask and consume.  Replace your mask before returning to your place using the side aisle.
When Mass is over, use the main aisle and please exit using either the parking lot entrance or 71 Roosevelt.  DO NOT EXIT THROUGH THE MAIN ENTRANCE (unless you need to use the elevator).  Please do not socialize in the church.
STAY HOME IF:
You or someone you live with is feeling sick;
You or someone you live with is self-isolating;
You or some you live with has traveled outside of the country in the last 14 days.
A volunteer will be asking you these questions as you wait to enter the premises.
---
GUIDELINES for WEEKDAY CELEBRATIONS at Annunciation Parish
during gradual deconfinement
Wednesdays to Fridays at 8:30 am.
All of the directives for weekend Mass apply to weekday Mass except for the following:
No reservations are required.
Please use the parking lot door to enter. All other doors will be locked.
Doors open at 8:15 am and close at 8:30 am when Mass begins.
---
How will I offer my donation?
Due to the cancellation of Masses especially on the weakened we face a serious shortfall in revenue without our regular collections.  The next few weeks will be tough for our parishioners but you can be assured of the support of your parish through our prayers and commitment to serving the community.  We ask that you consider continuing your financial support as our fixed expenses continue at the same level (approximately $15,000/mth).
We invite you to send your contribution in the following ways:
Mail your contribution to the parish office at the address below or drop off in our mailbox at 75 Roosevelt.
Send in a one-time extraordinary donation.
Visit our PayPal page to make a donation through your PayPal account or with a credit card.
Mailing/drop off address: Annunciation Parish, 75 Roosevelt, TMR, QC, H3R 2G9
Thank you for your support.