THE CFE BLOG…
A place where families grow, live and walk by faith in JESUS!
Verse of the day for November 22, 2020
Thoughts on Today's Verse…
today's verse describes the greatness of God and His worthiness to be praised.Chris Tomlin describes it so well in his song "How Great is Our God".  Have a listen! https://youtu.be/cKLQ1td3MbE
My Prayer…
 Heavenly Father,
We thank You for this Scripture in Psalm 48. We thank You that we can rejoice because You are our God. We pray for peace and healing. We pray Your will be done on this earth as it is in heaven. Help us to share the Gospel with the world. In Jesus' name, we pray. Amen.
This week's featured song story comes to us from Micah Tyler. He reminds us that in all the darkness we may be facing, God's mercy makes things new each day no matter what, we just need to begin each day with a grateful heart. Happy to share with you this beautiful song and the story behind  "New Today."
'"New Today" is probably the most personal song that I've ever written. But I'm learning that the more personal my songs are…a lot of times it becomes more personal for you. We were walking through the effects of Hurricane Harvey on our home and also my brother who was in the middle of battling stage four colon cancer. It was in the weakest of moments where I just said, 'God, I know your word says that your mercies are made new, but I need You to remind my heart of the truth behind that.' He did…one day at a time. Maybe you've been in a season like me recently, where that darkness just kinda feels like it's going to hang out there forever. But as soon as the sun breaks the horizon and lights everything up, we're reminded of the newness of a new day. Hopefully this song will be something that encourages you in that way, and reminds you that God's mercies are made new TODAY." – Micah Tyler https://youtu.be/7yZf1nd1d50
This is the last Sunday of Year A, simply a Sunday to think about Jesus as the King, the ultimate power of the universe. Today's texts invite us to praise and serve Jesus, the King who chooses to be a shepherd. Jesus tells us about the kind of person who will be welcome in his kingdom. Read the story below. Can you remember what they did to make Jesus happy?This group of people fed Jesus when he was hungry, gave him a drink when he was thirsty. They welcomed him when he was a stranger and lonely, they gave him clothes when he didn't have any. They visited him when he was sick and in prison. But how do they feel and what do they say when they hear all this? They are very surprised and they ask Jesus when it was that they did all these things.What does Jesus answer? He says, "when you did this to the least of my brothers or sisters, you did it to me." What do you think this means?We are all God's children. We are all brothers and sisters – members of one big global family. And Jesus is saying that he is in each one of us. And so, every time we help someone else, every time we treat someone kindly, welcome them or share with them, then we are doing this to Jesus. Can you think of a time when you have done one of these things? When have you given food to someone hungry or a drink to someone thirsty? When have you welcomed someone or given someone in need some clothes? When have you visited someone who is sick? Or can you think of a time when someone has shared with, welcomed or cared for you? How did you feel?
This week, let's all try to remember that Jesus is in every person and to treat people as Jesus wants us to. Let's try to help those who are hungry, thirsty, lonely and sick.
 What will you do this week to help them?
THE KID"S BULLETIN is here every week!
We have all kinds of important reasons to pray. They are unlimited. We have the most powerful God to pray to. We can pray anywhere and anytime. If we pray to anyone else, the prayer is futile. We know this and God knows it too. He is the God of heaven, the universe and all things. Do we realize the power we have available to us when we take our authority in prayer? If we did, we would be praying in Jesus' name more. There would be no such thing as doubt, fear, or anxiety because we would be on our faces before God, storming the heavenly realms in battle with the darkness and evil forces in our world.In Matthew 18:18-20, Jesus tells us about the power of prayer when he said,
"Truly, I say to you, whatever you bind on earth shall be bound in heaven, and whatever you lose on earth shall be lost  in heaven. Again I say to you, if two of you agree on earth about anything they ask, it will be done for them by my Father in heaven. For where two or three are gathered in my name, there am I among them." 
There is power in the name of Jesus, there is power in prayer, when two or more are gathered in his name, he is there!!! Check out this article on how we can teach our children to give importance to prayer…https://www.focusonthefamily.com/parenting/teaching-kids-to-pray/
Here are some fun things to do as a family to make dealing with COVID-19 a little  more hopeful and whimsical. 
Things to do and places you can go this coming season…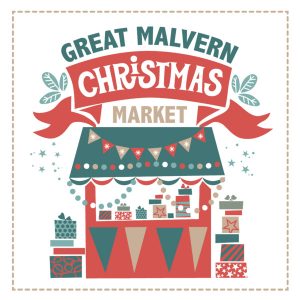 https://www.noelmontreal.ca/en-ca/home/
illuminated-christmas-village-is-coming-back-this-year
You can now visit ILLUMI by car!!! 
Reserve your visit online and let the LIGHTS do the rest! https://www.illumi.com/en/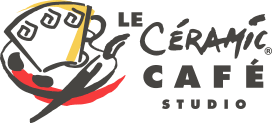 Christmas shopping?Decorating ornaments? Looking for that special, personalized gift from the heart? Get inspired! Ceramic Cafe is the one stop shop for all your crafty holiday projects. The best part is that you can do it all from home as a family…great fun for the kids! Check out their website and start creating!  https://leccs.com/en/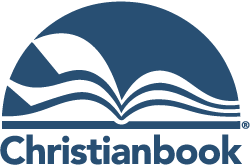 Canada – Christianbook.com It's never too early to start thinking about the holidays. Everything Christian, anytime, all the time! Save at The Family Christian Bookstore – Christianbook.com Fast Shipping. Low Prices. Excellent Value. Christmas Sale. See This Week's Specials. Shop Promotions Now. Types: Bibles, Gifts, Homeschool, Church Supplies.
Looking for some family Christmas movies? The Hallmark channel has already begun their countdown to Christmas. Get the Hallmark Channel schedule, enter sweepstakes, celebrate Christmas, and find original Hallmark movies, series and so much more family stuff! https://www.hallmarkchannel.com/
Resources For Couples, Parents & Families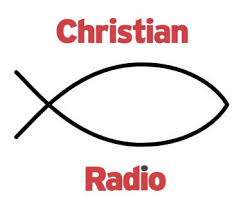 At Focus on the Family Canada, families are equipped with practical advice grounded in Biblical truths so they can thrive. When families are strong, they leave a valuable imprint on society for generations to come. Focus on the Family  is committed to helping Canadians nurture, protect and invest in their families so they can thrive, even in the messy brokenness of our world.
https://www.focusonthefamily.ca
Contemporary Christian Music radio stations are listener-supported ministries to be a Biblical, Christ-centered communications and educational ministry dedicated to reaching people and igniting transformation within by affirming faith, inspiring hope and equipping each person to live an intentional life in Christ.
The vision is to see individuals, families, churches and nations of the world transformed – as evidenced by individuals living an intentional life in Christ.
https://www.siriusxm.ca/channels/the-message
At Intentional Living, they hold a passion to help people live intentionally in the five essential areas of life: Faith, Relationships, Health, Finances and Work. Ever since their establishment in 2007 they have been motivated by their God-given mission, vision and message.
https://www.theintentionallife.com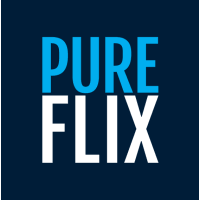 Pure Flix is an Evangelical Christian film production and distribution studio founded by David A. R. White and Russell Wolfe, inspired by Netflix. Pure Flix produces Christian films, including God's Not Dead, Do You Believe?, Woodlawn, The Case for Christ, and Unplanned. Positive entertainment that changes lives, inspires hearts, and lifts the spirit. Premium streaming with no ads or interruptions.
That's it for this week!!! Stay tuned for the CFE Blog in the weekly church bulletin. Please  provide feedback, questions, suggestions or comments at  info@annunciationparish.com.
In faith,
Lynda M.